Our Approach
At ITNZ, our service standards are focused on providing you with timely, responsive service. Our high level of technical expertise combined with our extensive hands-on experience ensures your system will be serviced and supported in an efficient and timely manner.
Our Commitment to Service
We focus on providing a consistent network support team, from your regular on-site service engineer through to your dedicated senior IT consultant. As part of our service commitment, we aim to complete jobs in a managed and coordinated manner, regardless of whether they are large or small.
We pride ourselves on listening to what our customers need. Our established and consultative approach ensures we deliver the support you need. We take the time to listen, to understand your issues and concerns.
Our service and approach is that of integrity and honesty. We focus on providing our IT support service in an affordable and cost-effective manner. We only recommend the solutions that are right for your business, taking into consideration many factors including price, performance, compatibility, reliability, and ongoing support. We look at the big picture.
At ITNZ we are truly committed to providing the support your business needs.
Our Expert Support
ITNZ is totally committed to your business success. As an IT independent organisation you can be confident that the solutions we recommend will best suit your own specific requirements.
And because every IT environment is unique, we ensure your system is supported by a high calibre team of technical specialists. Each member of the team has been carefully selected and has a proven track record working with us.
Many of our clients want peace of mind that their systems will operate effectively and reliably every day of the year. They seek a reputable and professional IT support partner to ensure their systems operate to the level desired.
ITNZ Quick Support
SUPPORT 0800 101 036
ITNZ Services
ITNZ partner with 2talk for VoIP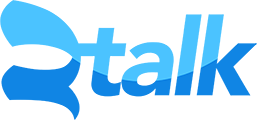 New Zealand Distributor for Gigalight Optical Network Devices