Our Consultants
Each of our highly experienced technical consultants has a strong IT background.
We truly understand and are committed to supporting your business IT solutions.
Our consultants provide:
a friendly and approachable manner
a proactive and consultative approach
excellent communication skills - communicating your IT requirements in plain English
considerable experience in working with businesses
understanding and practical experience with providing IT support off- and on-site
impartial advice and guidance - we recommend the solution that is best for you.
Meet our team…
Shevon Taylor
Office Manager
Clive Sergent
Senior Consultant
Darryn Cooke
Senior Consultant
Paul McWhinnie
Senior Consultant
Sean Gurr
Systems Engineer
ITNZ Quick Support
SUPPORT 0800 101 036
ITNZ Services
ITNZ partner with 2talk for VoIP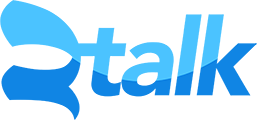 New Zealand Distributor for Gigalight Optical Network Devices