Our Services
ITNZ Solutions Ltd provides a full range of IT services and support to businesses, from one off requests through to providing ongoing IT support.
Our IT support services include:
IT Consultancy
Assessment of IT business requirements
Recommendation of optimum software/hardware solutions
Solution design
IT security and risk management
Disaster recovery and business continuity solutions
IT project management.
Network Infrastructure
Network design
Network installation
Network support and services
Server support and maintenance.
Server Support
Small Business Server Support
24x7 server monitoring
Regular reporting via email and/or SMS.
Computer Software and Hardware
Microsoft applications
Server hardware and software
Workstations, notebooks, and PDAs
Printers and scanners
Anti-virus, anti-spam and anti-spyware solutions
Wireless and mobile network solutions
User and Desktop Support
Desktop hardware maintenance
Desktop applications support
Microsoft support
Software support
Trouble shooting.
VoIP Services
VoIP phones
VoIP software
SIP / PBX / Broadband services
Internet phones
Hardware, software, set up.
Remote Access
Remote PC access
To PDA, IPhone, etc
Software and set up.
Service Level Agreements
Customised to meet your business requirements
Backups and off-site storage.
Site Audits and Health Checks
Full audit and review of your business IT set up
Network, security and licensing audits.
ITNZ Quick Support
SUPPORT 0800 101 036
ITNZ Services
ITNZ partner with 2talk for VoIP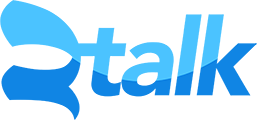 New Zealand Distributor for Gigalight Optical Network Devices