Network Maintenance
As part of delivering a complete IT service to our clients, we provide the ITNZ Network Maintenance Support package. It's an all in one full support service, often requested by many of our ongoing clients.
We keep your IT environment working efficiently and productively through an ongoing maintenance and care programme. You select the level of support required, and then leave it to us.
Our ITNZ Network Maintenance Support package can be tailored to meet your requirements. This often includes:
Response times - for both critical and non critical issues
Preventative maintenance schedule - monthly, quarterly, six monthly
Out-of-hours support
Number of hours to be provided as part of a 'contracted' service
System monitoring.
ITNZ also provides:
An allocated support team for your site - so you get consistency of support
Regular account management meetings, keeping you abreast of changes and issues.
No surprises is our motto!
Most importantly, we undertake your on-site support work at a time that is convenient to you. We understand that businesses require minimal on-site disruption, so we keep this top of mind when we schedule in your work.
ITNZ Quick Support
SUPPORT 0800 101 036
ITNZ Services
ITNZ partner with 2talk for VoIP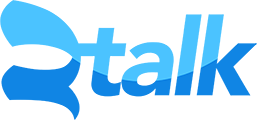 New Zealand Distributor for Gigalight Optical Network Devices