Server Support
At ITNZ we provide full server support to businesses. Our service includes Small Business Server support, remote server support, and network server monitoring.
Specifically our service includes: Windows server monitoring, web server monitoring, SQL server monitoring, and UNIX server monitoring.
Small Business Server Support
At ITNZ we offer full Small Business Server support. The Windows Small Business Server (formerly Microsoft Small Business Server) is one of the many servers we support. Our service and support includes:
Installation and set up
Server maintenance and monitoring
Trouble shooting and on-site technical support
System Monitoring | Server and Workstation Monitoring
ITNZ provides a full range of IT services and support to businesses. As part of our full service offering, we provide a complete 'server and workstation monitoring' solution. This specialist service provides proactive fault diagnosis along with regular reporting (daily, weekly, or monthly) detailing the performance of your server and network.
System Monitoring | What You Get
With our server and workstation monitoring solution you get:
Full monitoring of your server and systems 24/7
Flexible alerting options informing you of problems via email and/or SMS
Regular reports which report and identify emerging problems
Tracking of hardware and software assets; generating inventory reports
Performance and bandwidth monitoring
An easy to access and view, client portal, providing summarised, key information all displayed on an online summary Dashboard. Furthermore, keep abreast through your mobile phone or PDA with a Mini Dash display.
ITNZ can implement this all-in-one monitoring solution in just ten minutes per server. It requires no new hardware, complex set-up, .Net or server restarts. And there's no expensive training required.
What It Monitors
With our latest monitoring solution ITNZ can monitor your overall system health for you. This includes: backups, antivirus status, critical event logs, disk space, server performance, network performance, Internet and network connections, security and peripheral devices.
If you would like to know more about our server and workstation monitoring solution, please call us on 04 381 2828. We can also arrange a free two-week trial for you.
Sign up for a two-week free trial
Experience for yourself the importance and value of our system monitoring solution.
Call us on 04 381 2828 to arrange your free trial.
ITNZ Quick Support
SUPPORT 0800 101 036
ITNZ Services
ITNZ partner with 2talk for VoIP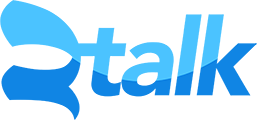 New Zealand Distributor for Gigalight Optical Network Devices