Spyware Anti Virus Software
At ITNZ we provide the full range of IT services and support to businesses. This includes spyware and anti virus software. With our experience and expertise we will recommend the mail security solution that is best for you… based on your specific business needs.
We take into consideration:
Your current mail protection and operating software: anti virus, spyware, spam filtering
Your requirements and preference to filter all e-mail either on-site, or off site
Size, location, and remote access requirements for your business
Your budget - we offer a range of affordable spyware and anti virus software solutions.
With our ITNZ Mail Protect service, our customised solutions will provide you with total peace of mind; rest assured that your network is being securely protected 24 x 7.
ITNZ Mail Protect Service | Benefits and Features
Fully managed spyware anti virus software solutions including spam filtering
Full filtering of all incoming and outgoing mail
Server monitoring, to ensure that your mail server is live and delivering your mail
Furthermore, if the server is down, we can simply queue all mail, so no mail is lost. What's more, you can access all queued mail externally
Tailored Mail Protect solutions that are compatible with your e-mail and/or operating systems
Affordable solutions - we tailor and select the ITNZ Mail Protect solution that is best for your business. That way you are not paying for any unnecessary features/software
Range of solutions - we offer a range of solutions and payment options. Some options are simply based on a per user basis, invoiced monthly, with no capital outlay.
ITNZ Mail Protect Service | On-Site and Off-Site Options
Our range of Mail Protect solutions includes both on-site and off-site options:
Filter off-site - ensures all mail in is filtered off-site prior to being delivered to your system
Filter on-site - where the selected Mail Protect solution is installed on-site at your nominated mail server.
ITNZ Mail Protect Service | Full Service Solution
With ITNZ Mail Protect service you get:
Customised spyware anti virus software solutions including spam filtering tailored to your specific business requirements
Experienced technical support across all key aspects including: selection of best solution, installation, ongoing support, managed upgrade service
Specialist, full service support, delivering a full Mail Protect solution.
ITNZ Delivering Full IT Support | Wellington
Talk to us about your mail protection requirements. We will offer a no obligation, on-site, free appraisal and quote. On-site we will discuss with you your requirements and recommend the solution best for you.
Call us today on 04 381 2828.
ITNZ Quick Support
SUPPORT 0800 101 036
ITNZ Services
ITNZ partner with 2talk for VoIP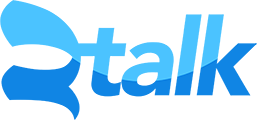 New Zealand Distributor for Gigalight Optical Network Devices